Social attitude
Employer with a heart
This award is given to organizations that employ people with disabilities and demonstrate responsible social involvement. The initiator of the action is Joanna Olszewska, CEO at BPO Network. For several dozen years Joanna has been working exclusively with people with disabilities according to the idea "Let's do good, let's act in a good way".

They also noted WEimpact.AI, whose team consists mostly of people with disabilities.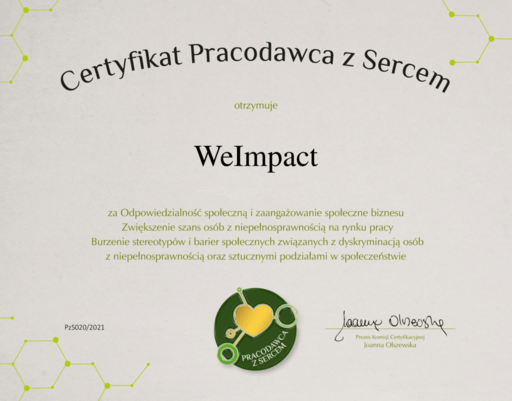 We believe that no one should be excluded
of opportunities to support the development of modern technologies, which in effect also serve to overcome barriers. Projects such as Stenograf, make information more accessible to people with hearing impairments, and create work opportunities for people with disabilities.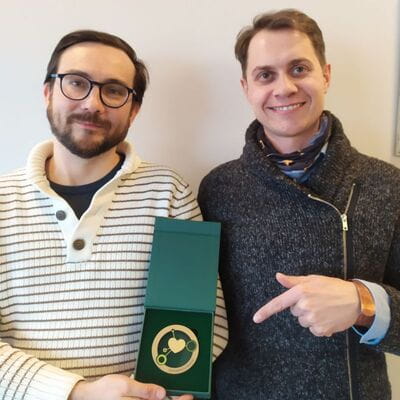 We are happy to accept this award and in no way feel special, it's just the way it should be. We are proud of what we do, how we do it, and most of all, who we work with!
Meet the Stenograf Team